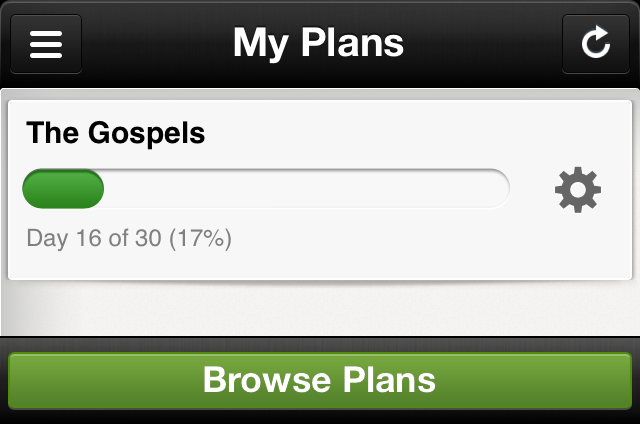 I'm pretty stoked to be living in this generation. Namely because of how much the Internet and technology has improved our lives. This is especially true when it comes to being more engaged in the Bible.
At the intersection of technology and the Bible is the YouVersion Bible App.
[clickToTweet tweet="The @YouVersion Bible App is the only resource you'll ever need for Bible reading plans." quote="The YouVersion Bible App is the only resource you'll ever need for Bible reading plans."]
Whatever your heart is looking for in a reading plan, you'll be able to find it in the Bible App. Are you looking to read the Bible in a year? Or looking for just an Old Testament or New Testament reading plan? How about Bible reading plans that touch on certain topics like forgiveness, parenting or trust? 5 day, 2 week, 30 day reading plans?
The Bible Apps got ya covered!
There are over 600 reading plans available, but I'm just going to highlight a handful of them from some of the available categories.
If you have a smartphone or iPod Touch, be sure you download the app so you can read your plan wherever you go. And you'll be able to take advantage of the built-in audio Bibles. Perfect for your daily commute!
No need for a printable version because it'll always be in your pocket (or on the website).
From the Whole Bible category, this plan (smartly) has you focus on reading one month at a time. Because we all know the best way to eat an elephant is one bite at a time, right?
The first month has you reading in Luke, Acts, Daniel and Genesis. It's a great reading plan to invite some friends to read along each month for accountability!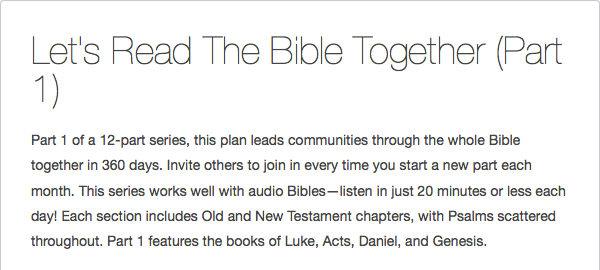 Check out some of the daily devotionals written by some well known folks such as John Piper, Joyce Meyer, Rick Warren, and others.
This plan from Oswald Champers is probably the most read devotional ever. It's a classic!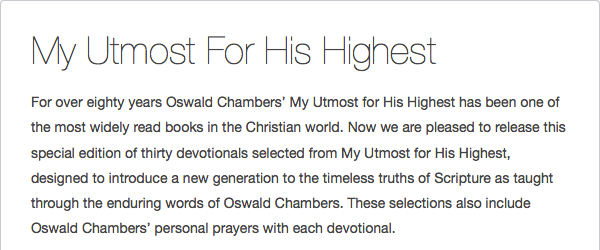 The Topical category has pretty much every topic you could imagine (e.g., anger, doubt, addiction, relationships).
If this one on temptation doesn't float your boat go check out the 170 other options (as of this post).

Found in the Partial Bible category, this reading plan helps give you an overview of the Bible using 50 Old Testament and 50 New Testament passages.
Elsewhere in this category you'll find plans that take you through a specific book of the Bible or ones that take you through portions of the Bible (varying in length from a few days to a year).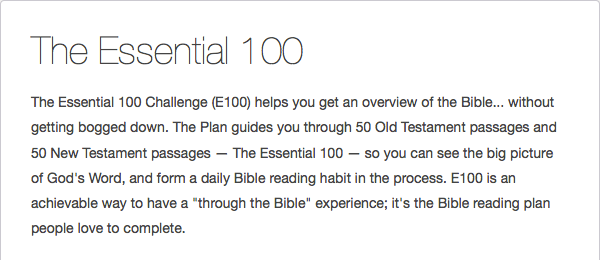 If you've seen God work in your life through reading Scripture, do me a favor and share this post with your friends.
The Bible App makes it so easy to engage in Scripture. Let's use technology to become the most Bible-engaged generation ever.
Now holler at me in the comments!
What's your favorite Bible App reading plan?