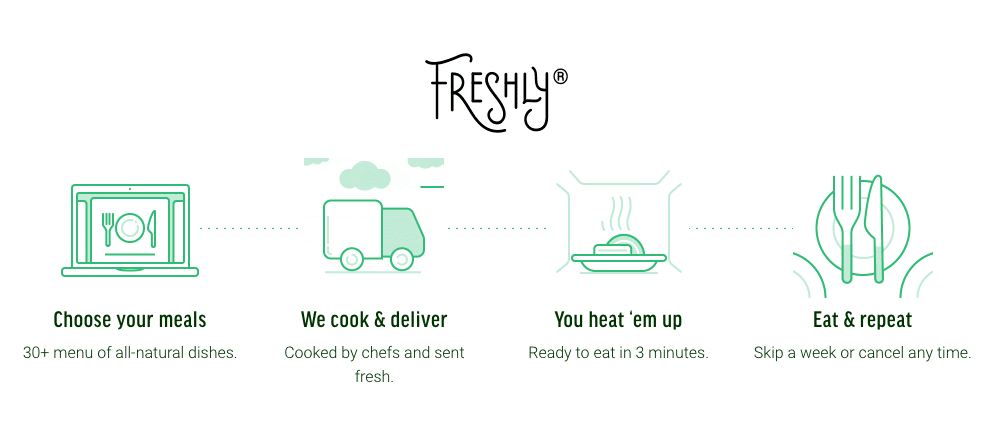 I hate cooking. Abhor and despise could also be used interchangeably. So when I stumbled across a meal delivery service, Freshly, with a much different approach than season veterans like Blue Apron, Hello Fresh, and Plated, I was eager to give them a try.
Unlike those three, Freshly delivers individually packaged, chef-cooked meals. Literally, you pop the meal in the microwave for a few minutes and it's ready to eat.
Given how much internal grumbling happens when I have to meal plan, grocery shop, cook, and clean up, I pounced at the thought of having a pre-made meal in just three minutes.
So for 28 days, I outsourced nine meals a week to Freshly.
Here's what it's like eating microwaved meals for a month…and whether I would recommend Freshly or not.